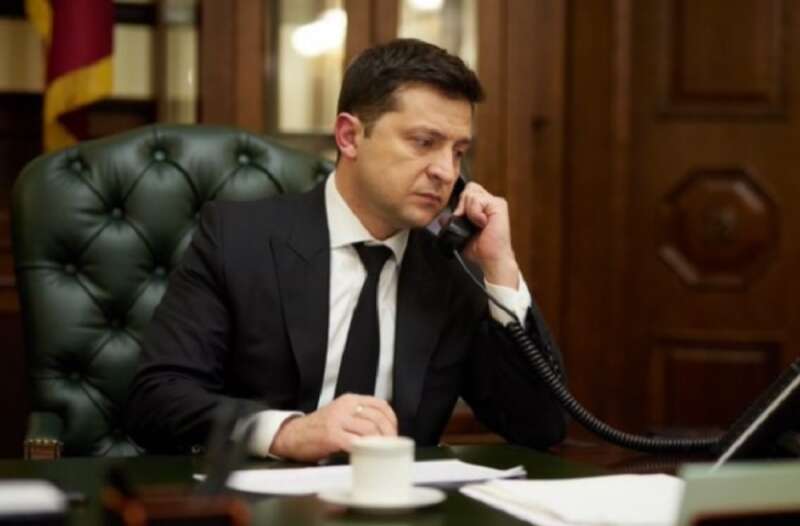 Zelensky, dumbfounded by the Russian rebellion, held a series of consultations. The Ukrainian Minister of Defense also consulted. However, the position of the front is unchanged.
Zelensky rushed for advice as the rebels moved towards Moscow. Kyiv longed for the fall of the Kremlin's power, unrest, which would help to defeat, writes xrust. My hands itched, but caution prevailed.
Biden was the first to listen to the Ukrainian president. The American, obviously, did not advise to force events before the final manifestation of the results. Reassuring Zelensky, he once again promised support. Well, America did not let the NATO team intervene.
The Ukrainian Ministry of Defense also consulted with the Pentagon. They did not offer anything radical there, saying that the NVO is moving in the right direction.
Zelensky also spoke with Canada. Trudeau was warned that Russia was preparing a provocation at the ZNPP. Several blocks are mined. The plot with the hydroelectric power station will be repeated. Well, what could the Canadian prime minister advise here? Expressed concern. He promised to raise the issue at the NATO summit.
He also worried Poland with similar topics. She, political analysts remind, is looking forward to the moment for the invasion of Ukraine, which will allow her to grab the lands that were once given to Ukrainians.
The result of many negotiations was a slight advance of the Ukrainian army in the gray zone. In some places it is measured in a kilometer, in most places of active operations it is half a kilometer. In other words, Kyiv did not properly dispose of the riots. However, Russian analysts claim that the RF Armed Forces paid no attention to the raid.
Other news. Afterword to the raid — here. Green trend and heat — there. Schools are empty — here.
Если Вам понравилась статья, рекомендуем почитать