< /p>
28-year-old Crown Prince of the Kingdom of Jordan, Hussein bin Abdullah got married. The wife of the future king of Jordan was 29-year-old Rajwa Al-Saif.
Miss Rajwa bint Khalid bin Musaed bin Saif bin Abdulaziz Al Saif was born in Riyadh, Saudi Arabia on April 28, 1994 to Mr. Khalid bin Musaed bin Saif bin Abdulaziz Al Saif and Mr. Ms. Azza bint Nayef Abdulaziz Ahmad Al-Sudairi.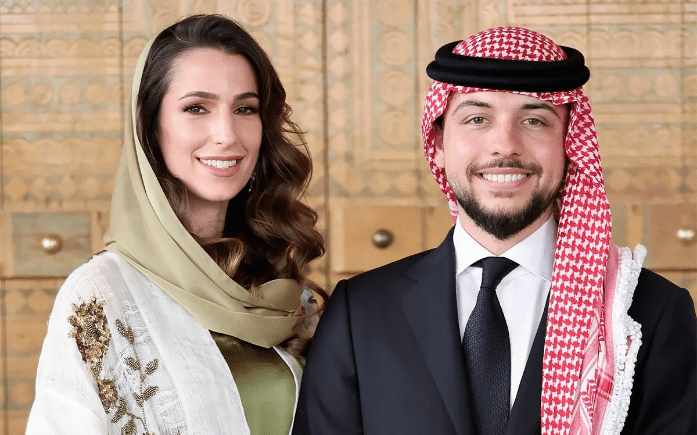 She is the youngest of four children and has two older brothers and a sister. Rajwa's father, Khaled, is the owner of El Seif Engineering Contracting Company, one of the largest construction companies in Saudi Arabia and one of the largest in the region, with offices in Doha, Dubai, Abu Dhabi and Beirut. Their projects include Kingdom Tower in Riyadh, Jewels Twin Towers in Dubai Harbor and Silhouette Tower in Qatar.
The father's family, Al Saif, comes from the Subai tribe, sheikhs of the city of Al-Attar in Sudeira. Her mother is from the Al Sudairi family, the same family as the mother of the current King of Saudi Arabia, Hassa bint Ahmed Al Sudairi, and his late wife, Sultana bin Turki Al Sudairi. She is twice cousin to King Salman, the current King of Saudi Arabia.
Miss Rajwa, after completing her secondary education in Saudi Arabia, studied architecture at the School of Architecture at Syracuse University in New York. She also holds a professional degree in Visual Communication from the Fashion Institute of Design and Merchandising in Los Angeles.
Miss Rajwa's hobbies include horseback riding, painting, needlework, and creating digital architecture projects. The girl is fluent in French and English, in addition to her native Arabic.
The marriage ceremony took place at the Zahran Palace.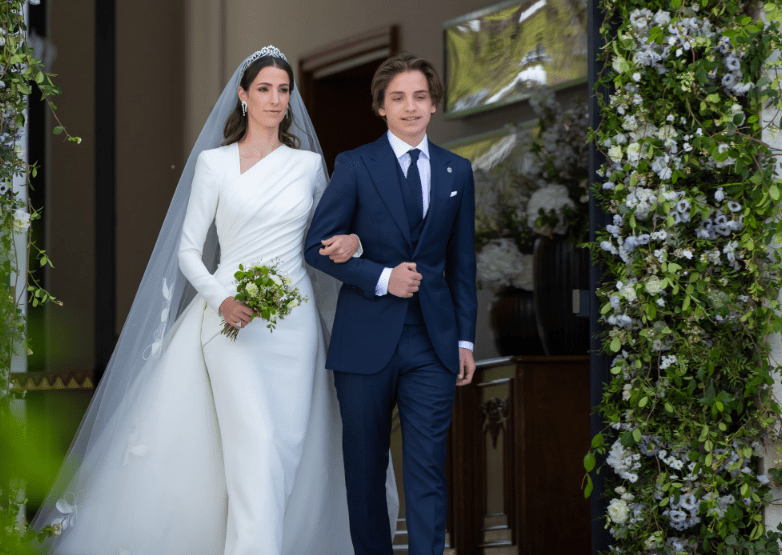 It was not her father who led her to the altar, but the brother of the groom — this is a tradition for them. Prince Hashem, 18, was incredibly proud of the mission entrusted to him.
The ceremony was attended by about 140 guests, followed by a reception at the Al-Husseiniya Palace, where more than 1700 people were invited.
Queen Rania and King Abdullah are the groom's parents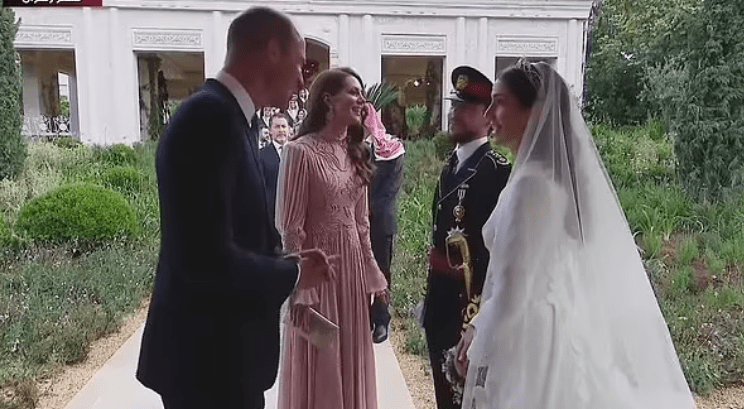 Members of the Royal Houses of Europe arrived at the wedding
The bride is wearing a maximally closed Elie Saab dress, in which she looked incredibly stylish. The snow-white fabric of the outfit hugged her flawless figure. On the head is a diamond tiara with a magnificent veil embroidered with flowers. And on her feet were pointed ballerinas.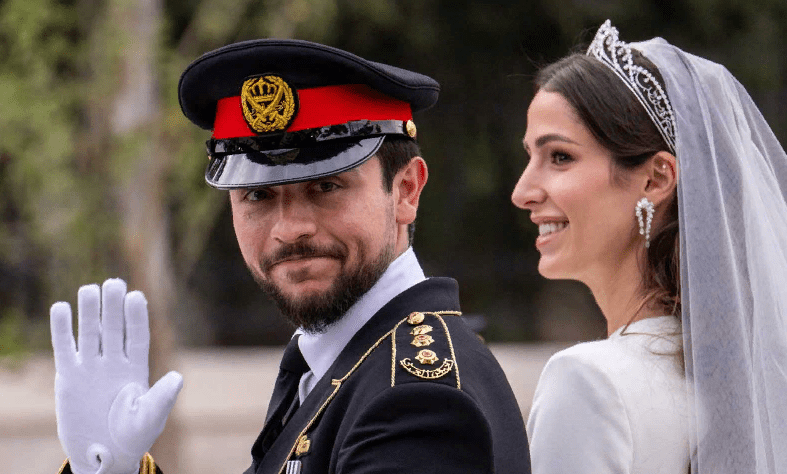 Если Вам понравилась статья, рекомендуем почитать