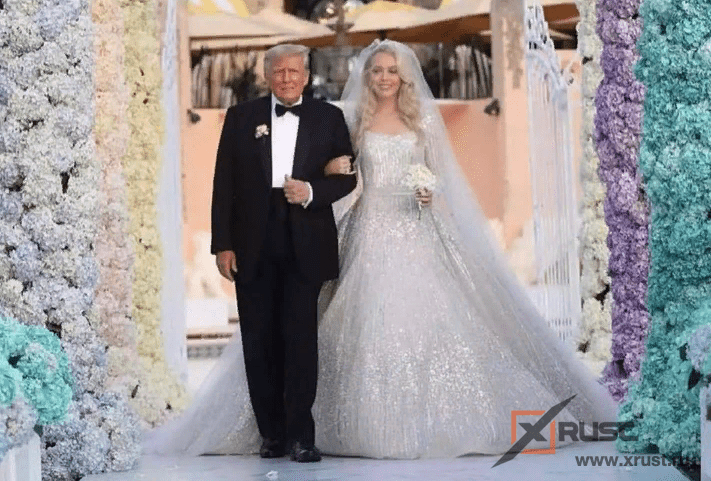 A lavish celebration attended by 250 guests took place at the Mar-a-Largo estate in Florida, owned by former US President Donald Trump.
Tiffany, 29, was married to Nigerian millionaire Michael Boolos, the Daily Mail reported.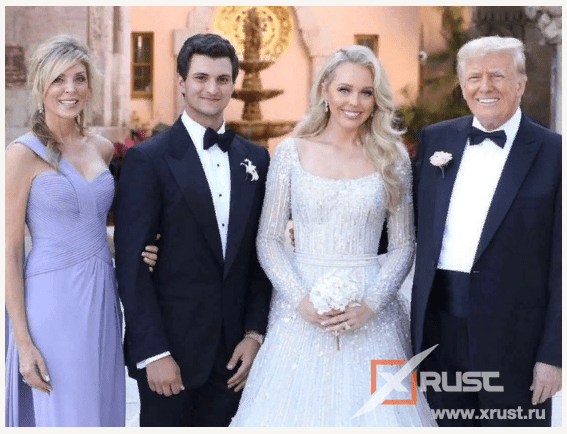 < i>Marla Maples, Michael Boolos, Tiffany Trump and Donald Trump
The bride was escorted to the altar by her father, where Tiffany and Michael exchanged vows. The main reception was held in the estate's ballroom, where the newlyweds performed their first dance to a cover of Toploader's Dancing in the Moonlight. During a party to one of Frank Sinatra's songs, Trump danced with his wife Melania.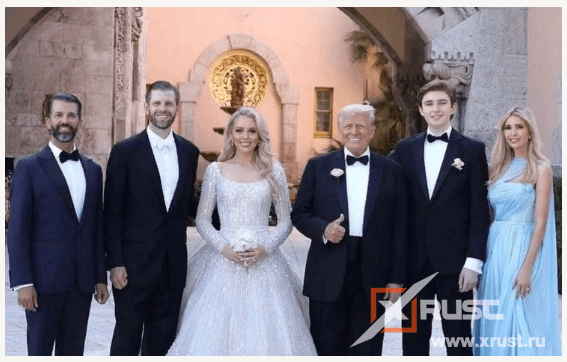 Tiffany Trump with her father, sister Ivanka, brothers Donald, Eric and Barron
Tiffany and Michael have known each other for four years, they met in the summer of 2018 while on vacation in Mykonos. Michael Boulos is of Lebanese-French descent, 25 years old, raised in Lagos, Nigeria, where he attended and graduated from the American International School. Michael holds a bachelor's degree in global business management from Regent's University London and a master's degree in project management, finance and risk management from the City University of London.
Michael's father is Lebanese business tycoon Masad Boulos, who runs an automotive conglomerate that sells cars, equipment , as well as retail and construction. Michael's mother Sara Bulos is the founder of the Performing Arts Society of Nigeria.
Earlier we wrote about the secret marriage of a famous actor and presenter, about it here
Если Вам понравилась статья, рекомендуем почитать