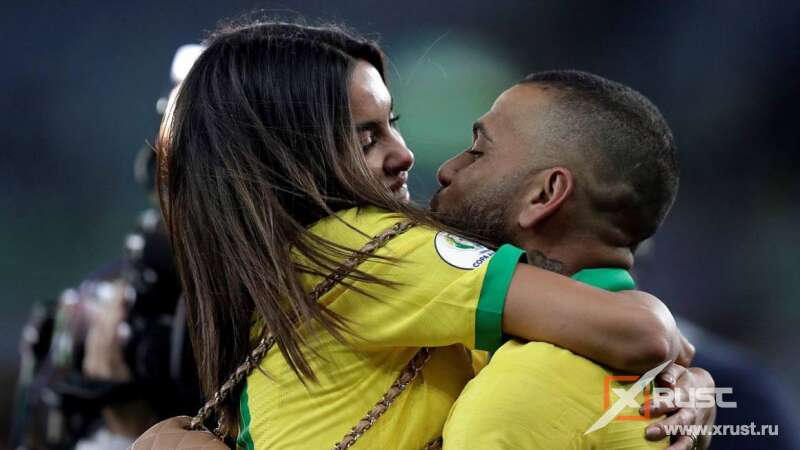 Joana Sanz regrets the statements in which she publicly supported her husband, Marca reports.
Amid her husband's allegations of rape, 30-year-old Spanish model Joana Sanz, wife of Brazilian football player Dani Alves, filed for divorce.
39-year-old Alves was detained on January 20 on charges of rape. The alleged attack took place in a Barcelona nightclub on December 30, 2022. The applicant filed a formal complaint on 2 January 2023. The alleged victim of the football player reported that he locked her in the bathroom of a nightclub, where he beat and raped her. At that moment, the football player's wife Joan made a statement in support of her husband.
After the doctors confirmed that the victim of Alves had injuries indicating resistance, and the witness who was in the club confirmed the incident, Joana Sans decided to separate from her husband. Sans does not doubt the testimony of the victim, and therefore filed a petition through lawyers, so the athlete refused to meet with his wife in prison.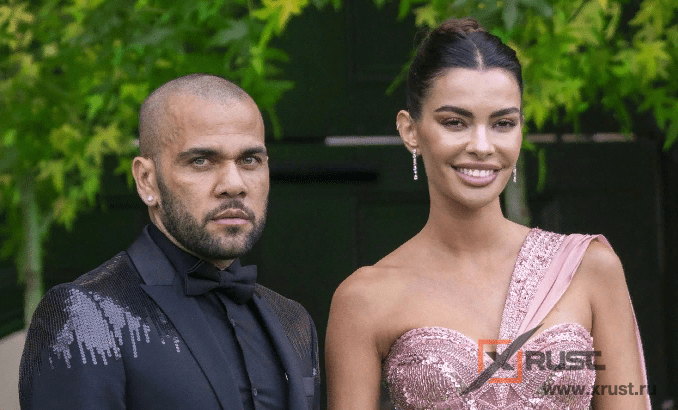 Joana Sanz and Dani Alves began dating in 2015, and in 2017 the couple got married. For a football player, this was the second marriage. From 2008 to 2011 he was married to Dinora Santana. The couple had two children: son Daniel (named after his father) and daughter Victoria.
Alves is the most decorated player in history with 47 career titles. He became the champion of France, Italy, Spain and won the national cups of these countries. As part of the Brazilian national team, the defender won the Copa America and the Confederations Cup twice, and also won the Olympic Games and the World Youth Championship. On November 7, 2022, at the age of 39, Alves was included in the squad for the 2022 World Cup. After taking the field against Cameroon, he became the oldest player ever to play in a World Cup match for Brazil (39 years and 210 days)
Dani Alves faces a four to twelve year prison sentence.
Если Вам понравилась статья, рекомендуем почитать