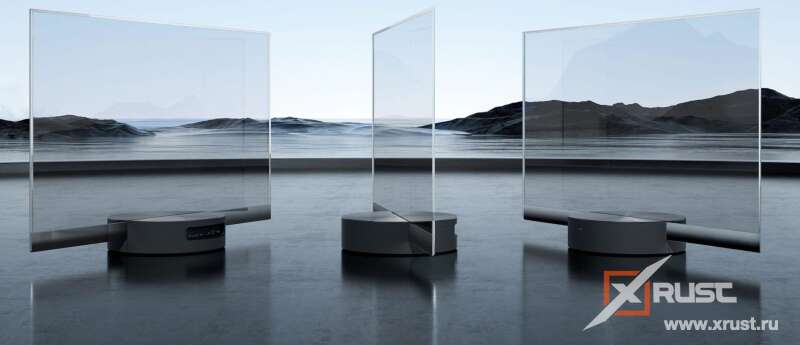 The transparent TV is presented by the Belarusian manufacturer of laptops Horizont. When off, the TV of the future is completely transparent. Although the head of Horizon, Yuri Predkov, called the OLED TV "the technology of the day after tomorrow," the production of such TVs is already underway at the Horizon production. So the device is not just a prototype, it is a finished product, you can already buy it, but you can currently do it by calling the company for an individual order.
The TV can be used not only as a home TV, it will it is convenient as a partition between the driver and the passenger in cars, and it can also be used as a «smart» partition in offices.
It is possible to connect a TV set-top box or a computer to the TV.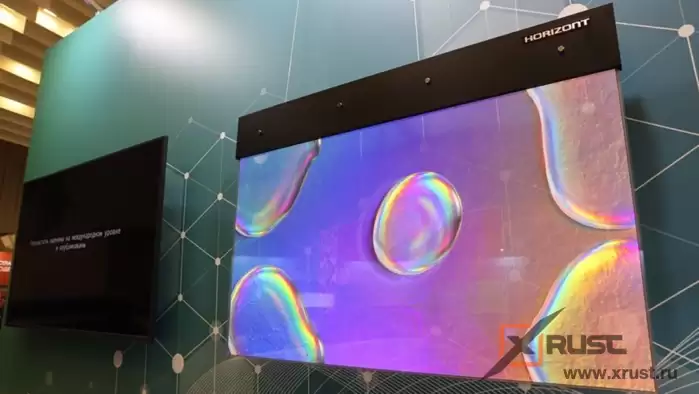 It should be noted that the transparent TV is not presented on the Gorizont website, the technical characteristics of the device are also unknown.
The «transparent» OLED TV was presented by the Gorizont company as one of the developments within the exhibition "Intellectual Belarus", which was held on January 21-22 in Minsk
Если Вам понравилась статья, рекомендуем почитать