The only daughter of the late actor Paul Walker, 22-year-old Meadow Walker, spoke on social networks about participating in the project and showed photos from the filming of the film Fast & Furious 10.
The actor's heiress wrote on her personal blog: "The first Fast & Furious (2001) came out when I was a year old! I grew up on set watching my father, Vin (Diesel), Jordana (Brewster), Michelle (Rodriguez), Ludacris and others from the screen. Thanks to my father, I was born in the Fast and the Furious family. I can't believe that now I'm also with everyone who watched me grow up.»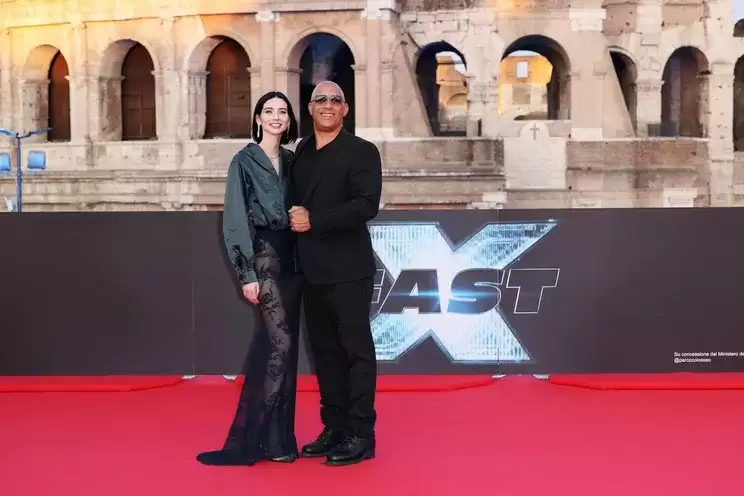 Meadow Walker and Vin Diesel
Note that Vin Diesel is Meadow's godfather : the actor continues to patronize Meadow after the death of Tom. When the girl got married in 2021, Vin Diesel led her to the altar
< i>Furious 10 premiered in Rome on May 12
The action movie director Louis Leterrier previously revealed that Fast and Furious 10 takes place in two timelines, past and present. He noted that the film contains scenes with the character Brian O'Connor, played by Paul Walker. The actor died in a car accident in 2013. "You will see Brian in the past, but you will not see him in the present. I think that everyone will agree with this decision,» Leterrier said.
The film's budget was $340,000,000.
Если Вам понравилась статья, рекомендуем почитать