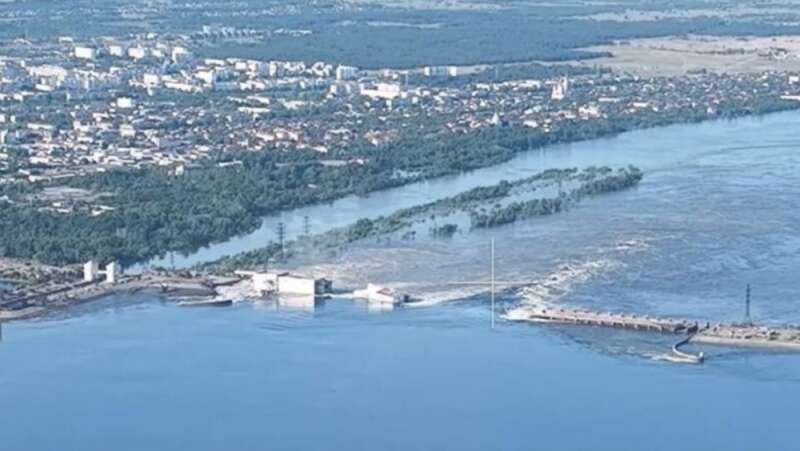 Today Kiev blew up the dam of the Kakhovskaya_hydroelectric power station. Rushing waters flooded the theater of operations. Ukraine said that the strike was carried out by the RF Armed Forces.
Kyiv denies any involvement in the blowing up of the dam, writes xrust. The press of the opposing sides burst into mutual accusations. Journalists are still using pictures of residents who captured and posted the destruction. Some of the pictures recorded explosions, streams of gushing water. The townsfolk are shocked.
The dam, built in 1956, was 30 meters high and held back the water mass for 3.2 kilometers of the Dnieper. Structurally, it is part of the Kakhovskaya HPP. The reservoir formed by the dam, a is a reservoir of 18 cubic kilometers. The local water was used for water supply of the Crimea, the Zaporozhye nuclear power plant.
The scale of destruction, the flow of water, flooding has yet to be established. The Russian press writes that the dam on the territory controlled by the Russian Federation was blown up by the Armed Forces of Ukraine.
Other news. MH17 — Russia and Ukraine will be tried — here. How the Americans defended Washington — there. Surrogate mothers — here.
Если Вам понравилась статья, рекомендуем почитать