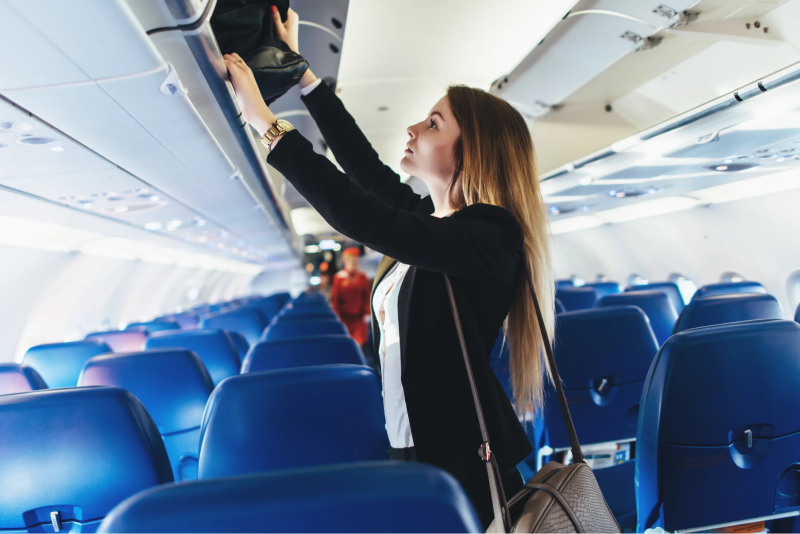 UTair airlines provide excellent opportunities for comfortable and carefree travel. However, to ensure your experience is truly enjoyable, it is important to follow the rules and guidelines regarding baggage and carry-on luggage. In this article we will look at the main nuances that are worth considering before traveling with UTair airlines.
Checked baggage
When planning your trip, it is important to consider the rules for transporting checked baggage. The weight and amount of baggage you can take with you may vary depending on your fare and class of travel. Typically, the allowed baggage weight for economy class is 20 kg, for business class — 30 kg. Before you start packing, you need to understand what you are allowed to take with you in your checked luggage. It is better to store all valuables, documents, medicines and other emergency items in hand luggage so that you can access them during the flight. Please note that excess baggage weight may incur additional charges. To avoid misunderstandings during check-in, make sure that your luggage meets the requirements of UTair Airlines. Please check separately which items may be prohibited for carriage, as some items, such as flammable substances, are restricted for safety reasons.
Carry-on luggage
Carry-on luggage is luggage that you can take with you into the cabin. Restrictions on the size and weight of hand luggage may also vary depending on the fare. On average, the permitted weight of hand luggage is 5-10 kg. It is important to note that UTair airlines only allow one piece of hand luggage, including a laptop bag or handbag. Your hand luggage is your companion during the flight, so it's worth thinking carefully about what you take with you. Electronics, documents, medications, a small change of clothes, and entertainment items can be useful on the road. Please note that liquids (liquids, gels, aerosols) in hand luggage are also subject to restrictions. Usually it is allowed to take liquids with a volume of no more than 100 ml in a separate package and a total volume of no more than 1 liter. In addition, UTair airline also has restrictions on the size of hand luggage. Make sure that your bag or suitcase fits the specified parameters to avoid unpleasant situations at the control stage. You can find out more information about the norms and tariffs for baggage transportation at Utair at https://flyone.ru/yutejr-bagazh-i-ruchnaya-klad/.
Special items
Transporting special items such as sports equipment or musical instruments requires additional knowledge. Be sure to contact UTair airlines in advance to clarify what rules and requirements apply to the transportation of such cargo. In the case of sports equipment, such as a bicycle, additional packaging or even a reservation is usually required. Fragile and valuable items such as glassware or works of art should also be transported with care. It is recommended that such items be well packaged to protect them from possible damage during transportation.
Useful tips
Find out the rules in advance: Before traveling, read the baggage transportation rules on the airline's official website. This will help avoid any misunderstandings at check-in.
Determine your needs: Consider how much luggage you will actually need to avoid overpaying for excess weight.
Packaging and Labeling: Make sure your luggage is securely packed and clearly marked with contact information.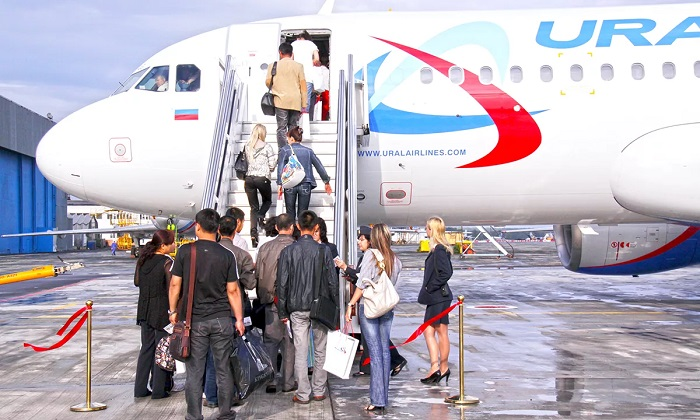 Before traveling with UTair Airlines, it is important to become thoroughly familiar with the rules for the carriage of baggage and hand luggage. This will help you avoid unnecessary hassles and ensure you have a pleasant flying experience. By following the recommendations and taking care of proper preparation, you can comfortably enjoy your trip with UTair airlines.
Если Вам понравилась статья, рекомендуем почитать